About us - Truebred Labradors
Truebred Labradors is the registered kennel name (with Dogs NSW) for Mrs Belinda Daniel.
Belinda has had puppies and dogs as a part of her life since a very young age. So getting a Labrador puppy for her eldest daughter many years ago was a natural progression.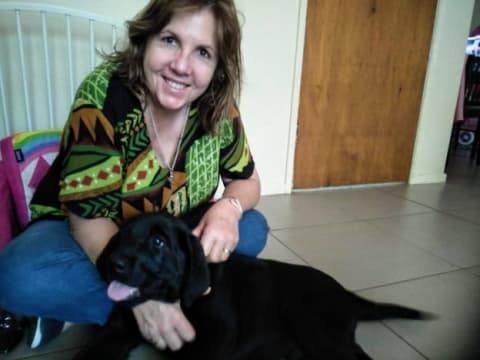 This was Belinda's introduction to Labradors, and she was so pleased with the breed, that she went on to 'show' and then to start breeding.
Belinda is married and has four children. She has been a High School Teacher, and also a home-schooling teacher. Belinda is also trained and has experience with ABA (Applied Behaviour Analysis), having worked with children with autism.
Belinda has been breeding purebred pedigree Labrador puppies since about 1996. She has experience with black, yellow, and chocolate Labradors. The registration number for Truebred Labradors (Belinda Daniel) with Dogs NSW is 2000923650. She is also an authorised inspector with Dogs NSW.
If you wish to confirm Belinda's registration as a registered dog breeder, then you can view my Dogs NSW/ANKC details here.
Please note that Belinda is also a member of the Labrador Retriever Club of NSW (can confirm here).
Truebred Labradors is located on 2 hectares, or about 5 acres, near Taree on the Mid North Coast, which provides an excellent environment for the raising of Labrador puppies.
All puppies are raised in a caring, home environment.