Buy a Labrador puppy in NSW Australia
When you buy a Labrador puppy from us, various free items are also provided with your puppy, such as insurance, dog and puppy ebooks, etc, etc. More details are contained on our puppy page.
Below are brief details on how to buy a Labrador from us.
During the many years of dog breeding, we have tried various different methods or systems for our clients to get a puppy from us. The following is the system we currently use as we have found it to be fair for all concerned.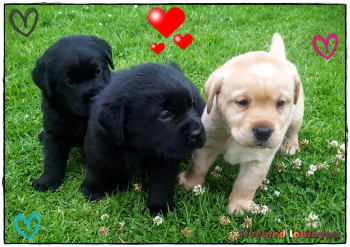 7 steps to getting a Lab puppy:
1. Peruse our website and try to get the best understanding of our breeding and the high standard of our Labrador puppies.
2. If you are seriously interested in a Labrador puppy from us then please:

3. Once we have definite information about upcoming litters of puppies etc then we will be in contact and give you the option to proceed further by completing our Puppy Form.
4. Having read the Puppy form, and if you agree with its contents, then please complete and return to us with the deposit.
5. We will email you confirmation of receipt of the completed Puppy Form and the deposit. At this stage, you are then placed on the list of our new puppy owners for our most current litter. We only accept a small number of forms and deposits prior to the birth of the puppies, and after the birth, the number of Puppy forms and deposits accepted will not be any greater than the number of puppies we have in the current litter.
6. Puppies are selected by us after the pups are six weeks of age, as part of our quality assurance program and also so they have then been Vet checked, vaccinated, and microchipped. As the puppies then have their lifetime identification microchip, we take updated pictures of the pups, annotate each picture with details of their microchip, and then place these pictures online or by email. The puppies new owners will then be advised of the details.
7. The annotated puppy pictures (which have microchip details) will be available after the pups are six weeks of age.
General information
Please note that puppy selections are done based upon the needs or desires of the Puppy Owner. However, please also note that the way in which we breed, care, and raise our puppies, there is very little difference amongst them. And we will not offer any puppy that we are not completely satisfied with (no puppies to date, have not been to our high standard, as we put a lot of time and effort into ensuring their health, etc is the highest standard we can achieve).
Viewing of puppies are only allowed after they are six weeks of age and have been Vet checked, vaccinated, and microchipped. This is for a number of reasons, including that:
it gives a longer time for the subtle variations, characteristics, personalities, etc of the puppies to develop to help to become more obvious;
the puppies are older and better able to deal with any stressers etc;
they are weaned from their mother, and she too is likely to be less stressed etc; and
as some pups go to special needs homes (eg autism, PTSD, etc) then we are better able to identify potential candidates by this time.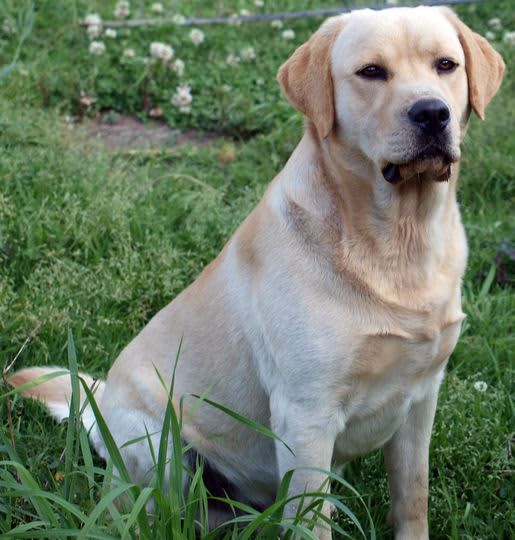 Photographs can be provided at earlier ages.
Hope the above helps explain our system. And please note that puppy forms are not automatically accepted and that we reserve the right to not to accept forms etc.
Before getting any puppy, please ensure that you fully understand your responsibility for the care and welfare of the puppy, and that you have the time and facilities (eg, adequate fences, sufficient room and proper shelter, etc) to perform those obligations.
Thanks for visiting our buy a Labrador puppy page which we hope that you found to be of assistance etc. Please do not hesitate to contact us if you have any questions, inquiries, etc. about how to buy a Labrador puppy from us.
Quick Q and A
Q: WHEN TO ADOPT A LABRADOR PUPPY BY AGE?
A: The age that a Labrador puppy should be adopted is when they are at least eight weeks of age.
Q: WHY GET LABRADOR PUPPIES WITH PAPERS?
A: There are a number of benefits, for example, by obtaining 'papers' (i.e. registered pedigree) with Labrador puppies, you are able to ensure that the puppy is 100% Labrador. You can also look at items such as line-breeding, etc. Only registered breeders can arrange registered pedigree papers, and being a registered breeder requires various breeding standards to be met.
Q: WHEN TO START TRAINING A LAB PUPPY?
A: Basic training of a Lab puppy can start as soon as you obtain your puppy. Training can then continue as the puppy advances and matures.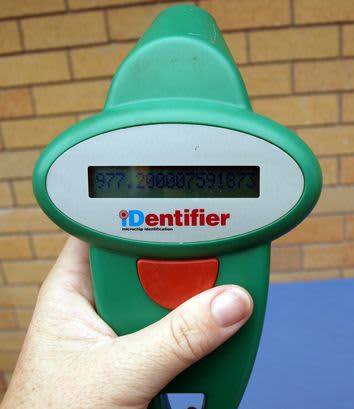 It would be awesome if you could share this: