Chocolate Labrador puppies for sale NSW Australia - Truebred Labradors
If you are thinking about looking for chocolate Labrador puppies for sale then please consider the following first.
There are three different coloured Labradors (e.g. black, chocolate, and yellow are the official colours). Each colour has a range of general variations between them, besides just their colour.
Chocolate Labrador puppies differences
Some of the differences between the different coloured Labrador Retrievers that have been noted and reported include (for example):
excitability,
trainability,
skin conditions,
ear infections,
life span,
behaviour,
agitation, and
fetching.
There are a range of resources online that can provide you with further details about these variations of differences. For example:
Chocolate Labrador's health problems and longevity
Chocolate Labrador's temperament and behaviour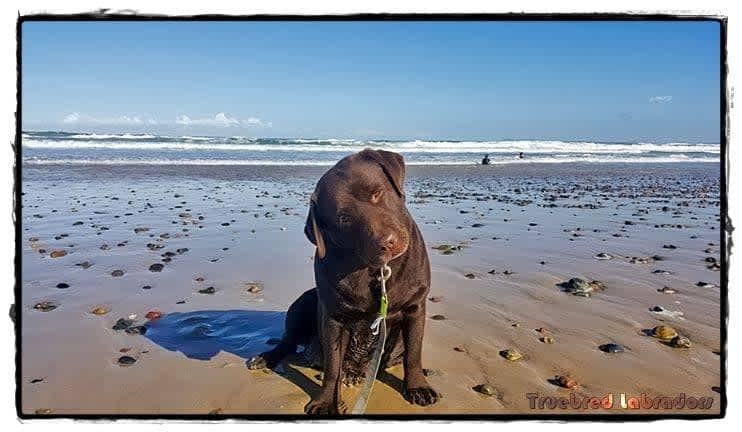 So, please, before you look for chocolate Labrador puppies for sale please also consider the possible long-term implications for you or your family.
Here are some of the various searches that are being made:
chocolate labrador albury
chocolate labrador for sale
chocolate labrador retriever
chocolate labrador breeders
chocolate labrador puppies sydney
chocolate labrador retriever puppies
chocolate labrador puppies nsw
chocolate labrador with blue eyes
Chunky chocolate labrador puppies
Pedigree chocolate labrador puppies